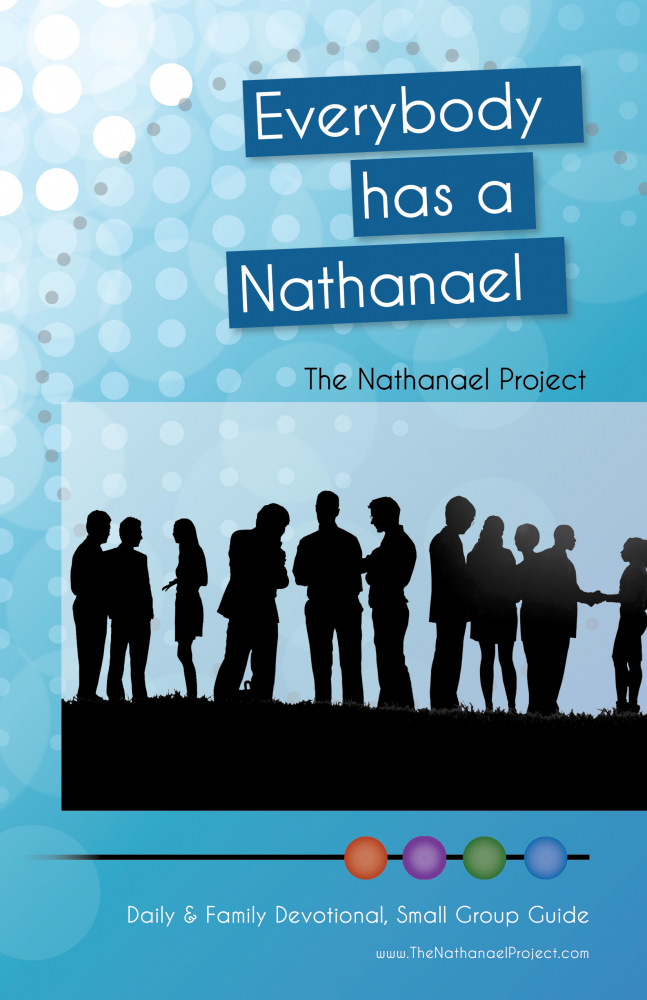 Success of The Nathanael Project is two fold. First, and foremost are the Nathanaels who will come to a saving knowledge of Jesus Christ. We all have friends that need Jesus. Hopefully this program will spur you on as an individual to reach out to your friend.
Secondly, 800FollowMe ministry (the ministry overseeing The Nathanael Project) is praying that this entire church-wide program will instill within the church or renew a passion to win the lost. We're praying this will create a culture of evangelism that continues long after the books of this program are closed. The Great Commission (Matt. 28:19–20) never ends until we go to be with Jesus. The command and urgency of advancing the Kingdom must be at the forefront of every Gospel preaching church.
One of the strategic elements of the program is small groups.
In our test churches we discovered that success was determined by the accountability which a small group brings. Thus, interspersed after each Sunday in the Daily & Family Devotional & Small Group Guide are the participant's copy for small groups.
An icebreaker, video* (Dan Allen on location . . . sort of), and discussion questions make up the small group material. The "With/For Your Nathanael" assignments, especially the first one where one chooses his/her Nathanael and buddies-up with a prayer/accountability partner, are critical for this program. The Nathanael is the person God lays upon their heart to pray for and, hopefully, witness to during the course of these two months. One's prayer/accountability partners will not only pray for their partner each day, but encourage them in regard to their Nathanael.
The Small Group Leader's Guide is available on this website. See the pastor or administrator of the program to obtain the password.
*The videos for each week are free on the website for member churches or a DVD can be purchased at the same website.